Omens, Divination, Superstition
'Angel' feathers positioned on the floor, indicating location and direction of approaching ministry action, affirmation of angelic presents (angels have no wings!)- gems and gold dust, God's favour and manifest presents,- double-yoke eggs, a sign of future prosperity,- re-occurring numbers on the clock, significant message to observer,- license plate messages from God,- cloud formations,- weather patterns,- signs in the sky,- constellations, astrology – coins found, indicating change,- daily life circumstances, indicating omens – sports team outcomes,- football/Superbowl omenology! – Superstitions regarding daily actions and outcomes.
What is an omen?
"Omens are signs that tell of an event to come, whether good or bad. For example, the superstitious see finding a penny heads up as an omen of good luck to come, or having a black cat cross your path as an omen of bad luck to come.
Omens are most often connected to superstition and are related to fortune-telling and divination. Simple superstitions are easily explained, such as breaking a mirror supposedly resulting in seven years' bad luck. But those who believe strongly in omens might see a diviner to explain the omen or receive instruction on how to avoid the back luck on the way." (a common 'prophetic practice.)'
https://www.compellingtruth.org/what-is-an-omen.html
Deuteronomy 18:10–12: "There shall not be found among you anyone who burns his son or his daughter as an offering, anyone who practices divination or tells fortunes or interprets omens, or a sorcerer or a charmer or a medium or a necromancer or one who inquires of the dead, for whoever does these things is an abomination to the LORD. And because of these abominations the LORD your God is driving them out before you."
Lev.19:26 "You shall not interpret omens."
There's a form of this that is common among Christians who go through life trying to read the will of God out of daily circumstances or events. You hear it in Christian jargon. We describe what appear to be favorable circumstances as "open doors" and try to feel at ease moving forward, assuring ourselves that the easier or clearer path must be what God intends for us. In fact, there's nothing in Scripture that encourages us to do this. And besides, we're never 100% sure we're doing the right thing and often have the lingering fear that we are "out of God's will" (which again is more jargon than theology). https://cpcissaquah.org/2013/…/12/omens-and-the-will-of-god/
Superstition
Charmed Christian Life
"As followers of Christ, we aren't immune to superstitions and talismans. Too many Christians fall prey to the temptation to use the good things of the Lord to control our fates apart from him.
I remember the talisman-like power I placed on the amount of time I spent reading the Scriptures in college. If I missed a morning session of Bible reading, I felt like anything bad that happened that day was caused by missing my ritual. I was less concerned with the sincerity and reverence of my behavior toward God than with checking off that box to ensure a good day for myself.
We can turn anything into pious superstition, even church attendance and participation. If I just show up Sunday morning or join the right ministry team, God will bless my life. Others might even join the church's leadership, hoping that being a professional Christian will better ensure the blessings of God.
None of these activities is bad. In fact, they're quite excellent and beneficial—unless they're approached as acts of pious superstition."
https://www.thegospelcoalition.org/…/dont-be-a-superstitio…/
How To Diagnose Your Hidden Superstitions
https://www.thegospelcoalition.org/…/how-to-diagnose-your-…/
Superstition, Omens-'Prophetic Signs' one & the same
Looking at the subject of superstition & omens, and comparing them with 'prophetic signs,' they seem eerily similar, and are actually one and the same! Reading omens is practicing divination and being superstitious can bring a curse!
The 'prophetic movement,' is rife and rampant with omens and superstition, which can be seen when doing the comparison, and are addressed in Scripture as divination! Yes, the 'prophetic movement' has gone over the edge in omens, embracing yet another occult poison!
The state of the 'prophetic', how and why!
'Prophetic Signs'
"Signs, signs, every where the signs, breaking up the scenery, messing with my mind!"
There is a never ending supply of 'signs' speaking to, messing with, many 'prophetic' minds. Any and everything can be interpreted to mean just about anything. The 'prophetic,' has truly gone over the edge, turning, twisting, transforming, the mundane into the bizarre.
Bob Jones told someone, the appearance of a feather was indicating the Lord's rest coming to them. Books could be written recording these omen messages, being received and relayed to thousands upon thousands of deceived, deluded, propheteers and followers. Many 'prophecies' are full of omen readings, prompting the most bizarre and ridiculous messages out of every day events, occurring around people's lives, interpreting omens, and forcing the mundane into 'divine' meassages.
Football/Superbowl Omenology!
Shawn Boltz and myriads of 'cheer leader' 'prophets,' are betting their 'end time revival dollars,' on Kansas City Chiefs, to usher in their 'apostolic chiefs,' and ensuing 'revival.' I predict, that any unusual, out of the ordinary, seemingly supernatural, occurrences, if the Chiefs should win, will be attributed to the divine, setting themselves up for further entrenchment into omenology delusion, and what ever would transpire that is not from God.
Endless 'omenous', Kansas City & Superbowl diatribes are now flowing thro' the 'prophetic pipeline', signs, signs, everywhere are signs, breaking up the serenity, messing up their minds!
Hmmm. "If the Carolina Panthers win the Super Bowl on Sunday, it will usher in the third spiritual Great Awakening in America and possibly "the greatest in-gathering of all time." Rick Joyner 2016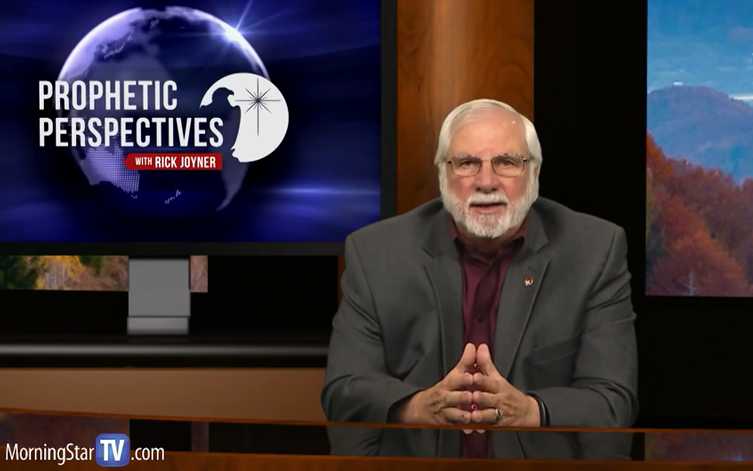 https://christiannews.net/2016/02/06/false-prophet-claims-panthers-win-in-super-bowl-will-usher-in-third-spiritual-great-awakening/
Super Bowl 52 Filled With Prophetic Messages
"In the Bible, eagles represent the prophetic ministry because of their keen eyesight, seeing things clearly from far away. Just as the Eagles arose to win the Super Bowl, the prophetic ministry is now arising in the earth to the place God intended, as foundations of the Church as recorded in Ephesians 2:20. The ministry of apostles and prophets were given by God as foundations for His house because they're founded upon the solid rock of revelation, insights revealed to them directly by God, not just the written Word of God, but that's the very thing that makes them seem spooky and weird to much of the Church, which is why they often get treated like outcasts.
It took 52 Super Bowls before the Eagles finally won one, but their long drought finally ended. In the same way, many of God's people have patiently endured a long dry season of many losses and disappointments, filled with waiting and hoping, but not seeing the fulfillment of promises given to them by God long ago. Their story closely parallels the career of Eagles quarterback Nick Foles.
Many of God's people have felt like giving up, like their dreams were never going to be fulfilled, like God's promises to them were just lies because they waited far longer than they ever imagined, yet it looked like nothing was happening and as far as they could tell, nothing was ever going to happen. Their faith level waned and their passion for God's word grew cold, but now God has started doing a new thing, shifting the winds to blow in their favor, causing hope to arise in them once again. Like Nick Foles, their outlook is being completely reinvigorated.
"For the first time ever, the Eagles are Super Bowl Champions. God is doing a new thing and it is happening now." (Isaiah 43:19) FEBRUARY 5, 2018 9:12 AM BY JAMES BAILEY
https://z3news.com/w/super-bowl-52-filled-prophetic-messages/
'Prophetic' Catalysts For 'Revival'- False Prophecy & Omenology!
Politicians Weighing In On Omenology
"Superstitious fans say Pence jinxed the Packers during a rally in Milwaukee last week when he not only predicted that Green Bay would win but also that they would defeat." "Nancy Pelosi's 49ers."
Secular Prognosticators
There are secular prognosticators, who absolutely believe the football omenolgy directly reflects the country's following year.
THE PROPHECY OF THE SUPER BOWL
"It is not very well known but there is a Super Bowl Prophecy that happens every single year like clockwork. The basic gist of it all is that every year, the two teams that are in the Super Bowl represent how the year will go. For example, if the Dallas Cowboys and the Buffalo Bills ever got in a Super Bowl together again their helmets symbolism would tell us all we need to know about the 11 months after the Super Bowl.
Below I'm going to describe for you 5 distinct and important years where the Super Bowl prophecy couldn't be even more real or ominous than it was.
CONCLUSION
We always know how the year will go if we just look at the symbols of the team, but just because I believe it doesn't mean you have to. But the evidence is all there and the simple fact that our elections, our Presidents, and our events are impacted by the Super Bowl should tell you something right there. What will the next Super Bowl predict for all of us?" Todd Walker
https://medium.com/@toddw2434/the-prophecy-of-the-super-bowl-bd2899bed93b
James Ryle's Football Omen Dreams – Co-Founder Of Promise Keepers
"On Aug.22, 1989, the 'Almighty'gave Ryle a dream about football. In the dream Ryle saw 'something like an energy field' encircling the University of Colorado Buffaloe's football team. He then head a voice that said, This will be their golden season.
The next day Ryle shared the dream, and it's interpretation with Bill McCartney who was then the coach of Colorado Buffaloes and later founded Promise Keepers with James Ryle. Ryle said, Now the Lord will now fulfill promises He has made to you, by empowering the players with His Spirit…This will be the golden season.
At the end of the golden season, before the championship game, Ryle says, I felt certain we would win…the national championship...My confidence was unshakable.
Minutes before the national championship game, however, the Lord gave Ryle a tragic revelation thro' a female buffalo named Ralphie. Via the omen of Ralphie's broken horn, God revealed that the power of His Spirit had departed from the team.
As he stood stunned in the stadium, contemplating Colorado's crushing 21-6 loss to Notre Dame, the 'Holy Spirit' gtold Ryle to turn to Is. 21:6.
After the tragic ending to the Buffaloe's 'golden season', God revealed to Ryle, that He would reach out His hand a second time. (Is.11:11) And, sure enough, the following season, the Colorado Buffaloes were pitted against Notre Dame, in the national championship game. Prior to the game, Ryle checked once again for a sign, using Ralphie's horn as an omen. This time they were intact; thus, Colorado went on to win the national college football championship. Astonishingly, the omen was confirmed for Ryle by the season win-loss-tie record, (11-1-1), which matched the passage (Is. 11:11) that the 'Holy Spirit' had prompted him to consult.
A Closer Look At James Ryle – Co-Founder Of Promise Keepers
James Ryle said the voice he heard was the kind that "stops you in your tracks and makes your hair stand on end. It came from above me and had an unmistakable air of authority about it. The voice simply said, "This is the mantle of Zechariah." After three thundering knocks the voice spoke again: "James, it is the Lord!" Suddenly James understood. The 'vast purple mantle' that had fallen upon him in a dream was the mantle of a "seer".
In his book, 'A Dream Come True' , Ryle says that the mantle that fell on him was enormous—"more than one person could handle." Thus, according to Ryle, this blind world would soon be enlightened by an "army of seers." Ryle believes that God not only commissioned him directly, but also called upon Vineyard founder John Wimber, to pray that he be "released as a "seer." From that time forward, says Ryle, the frequency, scope, accuracy, and fulfillment of dreams, visions and prophetic words has been staggering.
In a book titled, 'Hippo In The Garden,' Ryle recollects many of the "staggering" revelations given to him by God. His book derived it's title from dream in which Ryle watched God bring his pet Hippo into a garden. God subsequently revealed to Ryle the meaning of the dream.
The hippo represents modern day seers, while the garden represents the church. In vivid detail, God revealed that as the aroma of hippo manure was offensive in a garden, so too his seers would be an offense to unbelievers. As his pet hippo had a big mouth, so his seers would have big mouths; and as the hippo ranks first among the works of God, (at least according to Ryle), the prophetic ministry will rank first in authority within the Body of Christ. Ryle made it clear that his revelation was not merely the figment of a fertile imagination, saying, I know what I saw in my dream and I'm equally certain that the Lord showed me what it meant.
Today Ryle says that God speaks thro' him with staggering frequency, scope, and accuracy. As a modern day seer, he now not only functions as a pastor, but also helps provide Biblical direction for men thro' Promise Keepers.
This is the co-founder of international 'Promise Keepers,' GOING OVER THE EDGE IN OMENS'!
Read more on James Ryle below. Taken from 'Counterfeit Revival' by Hank Hanegraff https://books.google.ca/books?id=_u3ZW3z-970C&pg=PT62&lpg=PT62&dq=football+omens+or+prophecy&source=bl&ots=ZRD4stYf7c&sig=ACfU3U1Av1kqvJtRehK5XSDeinfbrukHbg&hl=en&sa=X&ved=2a#v=onepage&q=football%20omens%20or%20prophecy&f=false
Foiling The Boasting False Prophet's Signs-Omens Fulfilling The Oracles Of His Prophetic Servants
"This is what the LORD, your Protector/Redeemer, says, the One who formed you in the womb: "I am the LORD, Who made everything, who alone stretched out the sky, who fashioned the earth all by Myself, Who frustrates / foils / exposes, the omens of the empty / boasting / false prophets, and humiliates the divining omen readers, Who overturns the counsel of the wise men and makes their advice seem foolish, who fulfills the oracles of His prophetic servants and brings to pass the announcements of His messengers."
Is.44:24-26